So Alex Jones, the oh-so-stable radio "commentator" who espouses some wild conspiracy/right wing theories, claims that today, the 4th of July, the despicable "liberals" will begin a second Civil War.
How else does a reasonable, though clearly despicable, liberal react to this?  Why, by posting hilarious Twitter statements about, you guessed it, the ongoing second Civil War.
Amy B. Wang over at the Washington Post wrote an article about this, and I HIGHLY recommend you check it out if you want to have a damn good laugh:
'No place to recharge my Kindle': Letters imagine the front lines of America's 'second civil war'
The twitter link itself:
https://twitter.com/hashtag/secondcivilwarletters
Some of my favorites: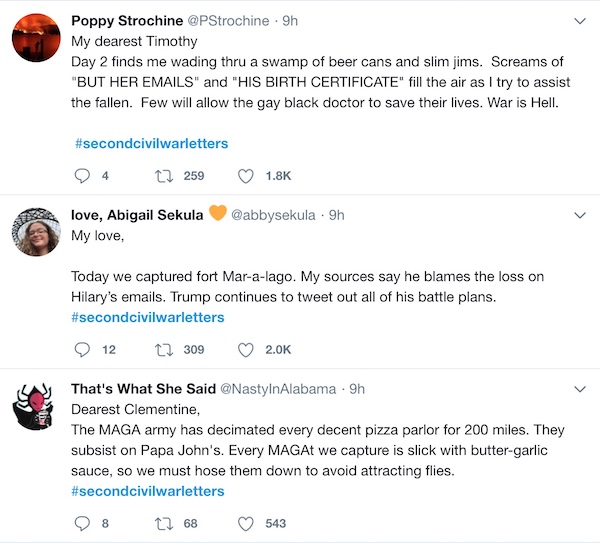 Particularly love #2's comment about Trump and his tweets.
Hilarious stuff!