…when it comes to nostalgia!
Way, waaaaaay back when I was very young, one of the things that thrilled me to death was DC comic's 100 Page Super-Spectacular books.
Here are some of them, which I do not have: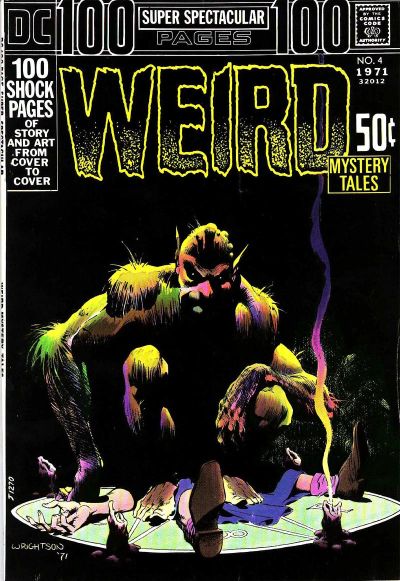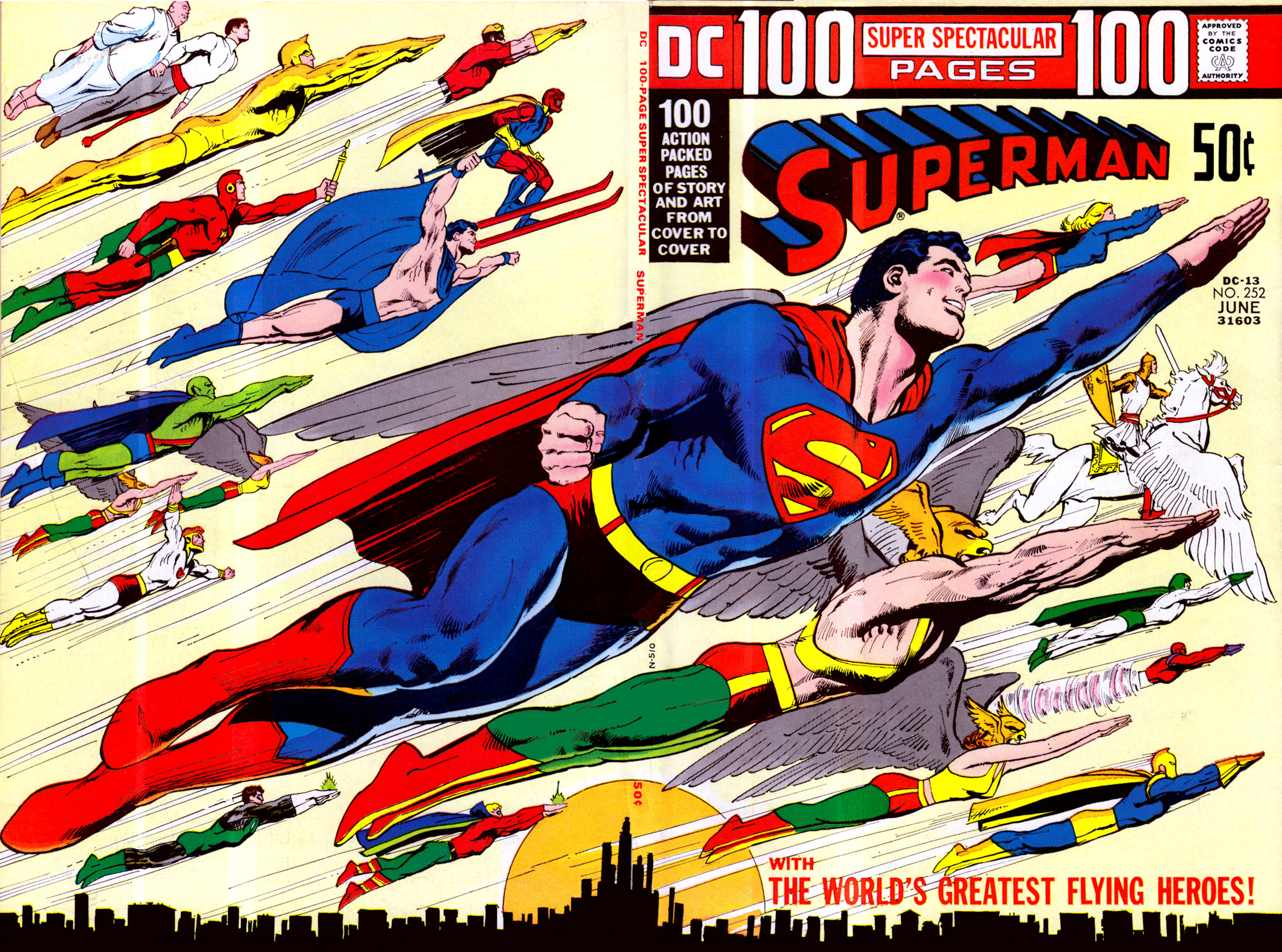 These books, in general, had one or two "new" stories and a bunch of reprints from either the golden or silver age of comics. My understanding, well after the fact, was that the line of comics released were something of a dud, sales-wise, and this is the reason they were discontinued. Perhaps young people like myself had difficulty shelling out the 0.50-0.60 cents versus a "regular" comic which cost 0.20 cents at that time. Perhaps, unlike me, people weren't as into getting all those extra pages of reprints.
Who knows.
Of the ones 100 page Super-Spectaculars released, my absolute favorites were the Detective Comics issues. They ran for a total of 8 issues from 438 through 445 and featured the bulk of the wonderful Archie Goodwin/Walt Simonson Manhunter stories (they started in the issue 437 and finished in issue 443). But also featured were such classic "new" Batman stories like issue 439's The Night of the Stalker…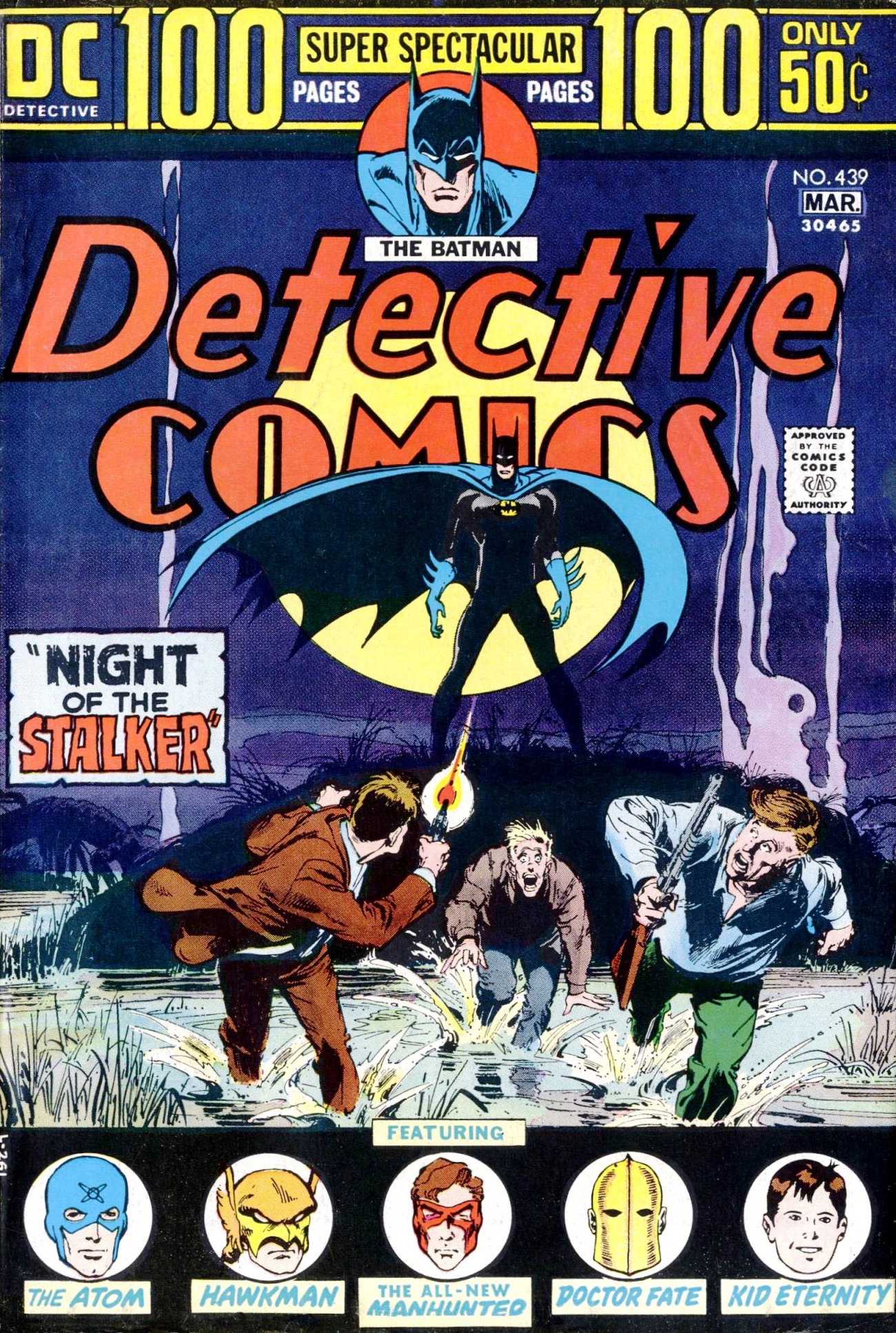 Or the wonderful Archie Goodwin/Alex Toth Death Flies the Haunted Sky in issue 442…
And, of course, the wonderful conclusion to the Manhunter story-line, which featured Batman, in issue 443…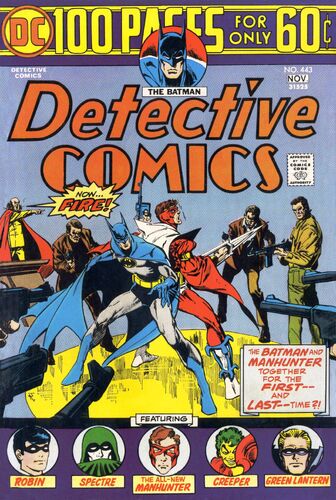 Finally, the Detective Comic Super-Spectaculars ended with the first two chapters of the Len Wein written and, for the most part Jim Aparo drawn multi-part Bat-Murderer! storyline, issues 444 and 445…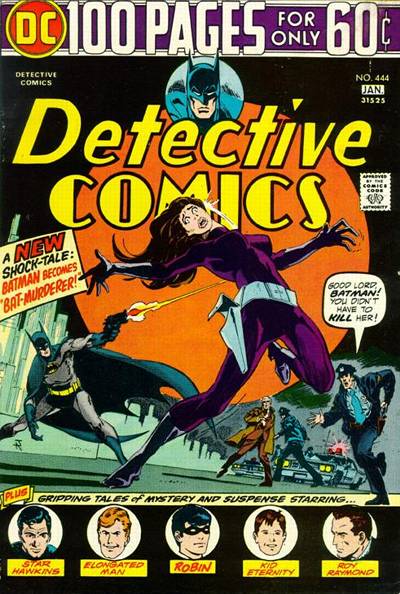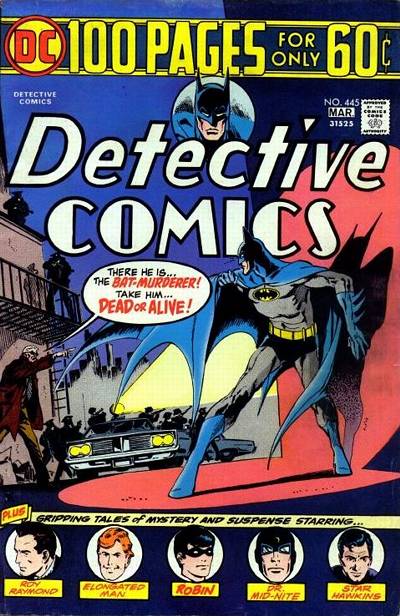 As well as the Bat-Murderer story line began, it petered out in its last three or so issues and concluded in the regular sized Detective Comics #448…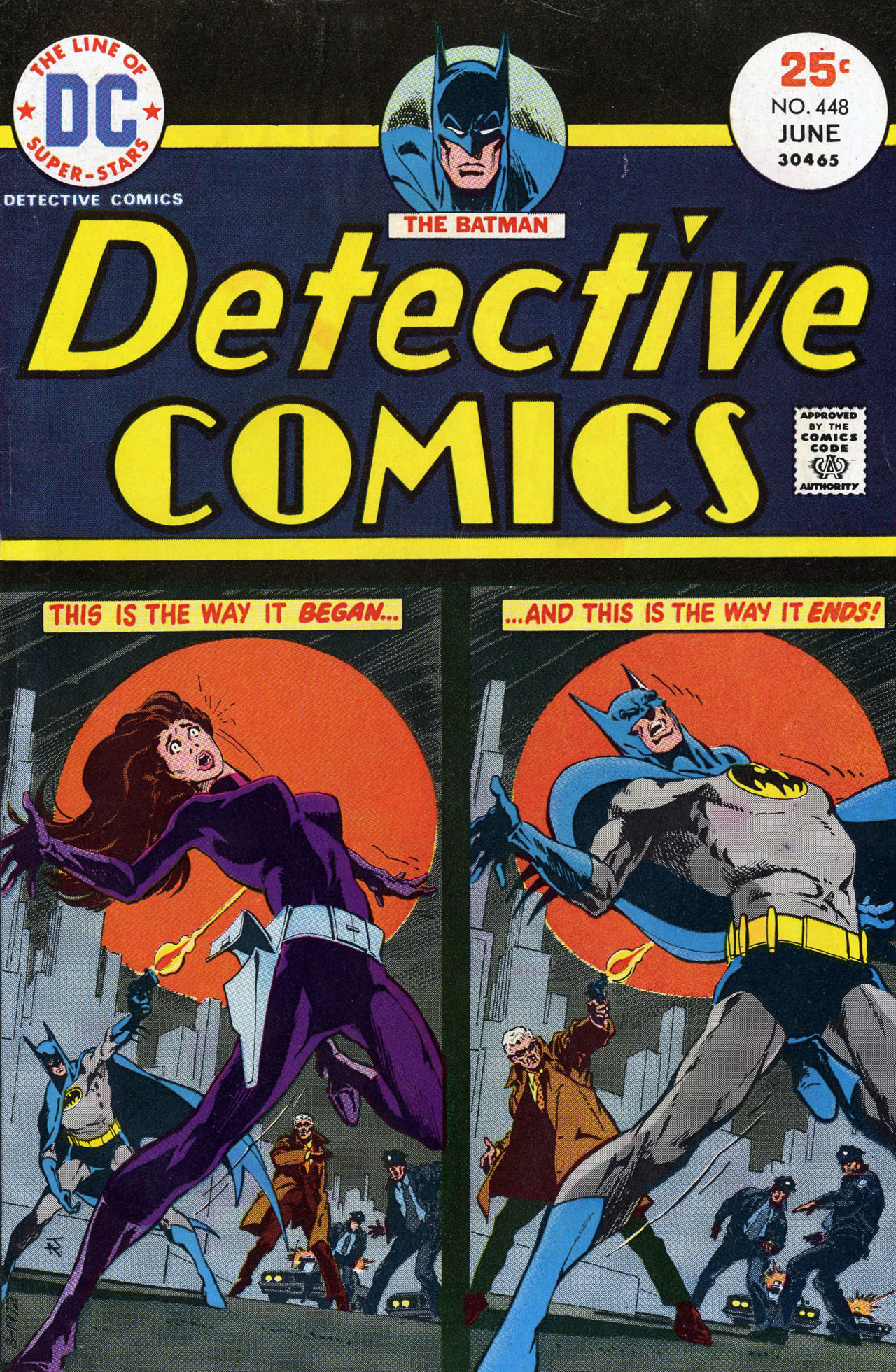 Why am I going into such details about these particular issues of this particular book?
Because Detective Comics is about to reach its 1000th issue and, over on ComiXology.com individual Detective Comics issues are available, including the entire 100 page Super-Spectaculars, for sale. Please note, these are the DIGITAL editions of the books and they are currently going for a mere 0.99 cents each (normally each digital edition goes for $1.99, so you're getting it for half-price).
So, yeah, I'm pitching something I'm not going to make a red-penny on but if you're a fan of some of these books, or any Detective Comics available on the ComiXology website (they have issues going back to the first Batman appearance through the wonderful silver age works, the many Neal Adams-drawn issues, to the present) you may want to give it a look-see. Here's the link: