I really, really try not to get too political in these postings but it's really tough lately.
"President" Trump, who, if you've come 'round these parts now and again, isn't exactly on my list of favorite politicians. (Quick aside: Is it just me or have the Republican presidents been going from bad to incredibly terrible from Nixon on? I mean, even those who love the admittedly very charismatic Ronald Reagan have to admit his administration had plenty of problems, especially in the second term, and what he opened up lingers to this day…)
The other day he had the first of his rallies, intended to kick start his re-election and…
…the whole thing was a gigantic failure.
Kevin Liptak and Kaitlin Collins over at CNN write about…
Sick and empty seats: How Trump's triumphant return to campaign trail went from bad to worse
If you haven't been paying attention to the news, the last few weeks (years, it seems!) have been full of protest following the death of George Floyd, the rise of the Black Lives Matter (BLM) movement, and it seems the Trump White House has no idea how to deal with it. Worse, they used the protest time to stage a very ill advised photo-op at a church which backfired spectacularly on them…
Then, "President" Trump seemed to dig his grave even deeper with conspiracy theories regarding the police pushing -and subsequently lying- about Martin Gugino's fall…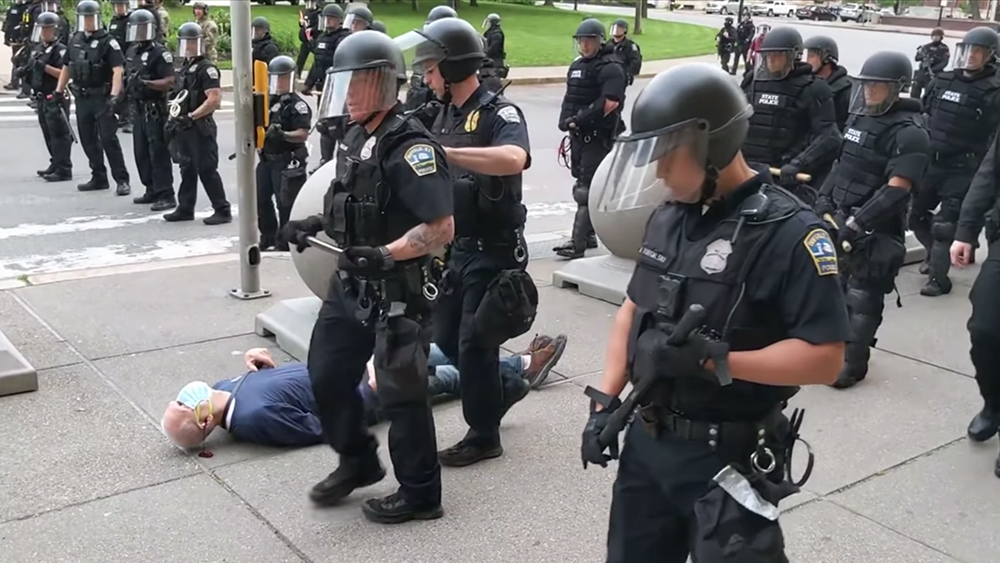 There were more things that happened (I don't even want to get into the botched firing of Geoffrey Berman or the release of John Bolton's scathing book), but suffice to say the Trump re-election is, at this moment, on very shaky grounds.
In fact, in recent days (and we must bear in mind the election isn't until November, so much can change) the odds of re-election have dropped pretty significantly, and I suspect "President" Trump, shrewd enough to realize this was the case, decided in the middle of this pandemic that it was time to start holding his rallies.
His first one was in Tulsa, Oklahoma, a state which overwhelmingly voted for him over Hillary Clinton in the previous election, as "safe" a state as one could find for Republicans and, by extension, Trump himself.
To Trump's re-election campaign, things were looking really positive. There were a lot of requests for tickets and he was expecting the venue he was in, capable of fitting some 19,000 people, would be full to capacity and he would then go outside and give a speech to the overflow.
Only, things didn't quite work out that way…
Yikes! Want more?
Even official images, which had the sparse attendees crowded around Trump, revealed the emptiness…
Estimates were that only some 6200 people showed up for the event, less than half of the stadium's capacity.
Even worse, reports came out that the Trump campaign tweeted during the event (one imagines, quite desperately) that there was still plenty of space available and for anyone interested in coming to please come on in!
Only, they didn't.
The event was such a bust that the very few people by the outside platform were told to go into the convention center and the various staffers started dismantling that outside platform even as the main event was still going on.
"President" Trump was reportedly furious about the event and the lack of people who showed up and, in this case, I can totally understand.
This has to be concerning. A sitting President -even one as loathsome as I feel he is- should be able to get a decent turnout at any event and especially one that takes place in a voting stronghold for him.
The fact that so few people showed up has to be worrisome. If even his supporters aren't that encouraged/motivated to come in to see him, how encouraged/motivated will they be to vote for him?
Again: The election is still a very long way away.
However, going by this alone, it seems his support is sagging.
Perhaps very badly.