Indulge me here for a moment…
Waaaaaaay back in 1984 there appeared a "new" and, at that time, most restored version of Fritz Lang's classic 1927 movie Metropolis.  While some didn't like the use of then popular music to accompany the colorized film, I was blown away…
So much so that I started working on what would be my first complete and eventually published (though nearly ten years later and in graphic novel form) story The Dark Fringe.
When I first produced this book, steampunk didn't exist except in the works of Jules Verne and when he wrote his science fiction, it was just that.  Along with my head-spinning amazement at Metropolis, I was also intrigued with the original Tim Burton directed Batman movie.  It came out a few years later and introduced what would eventually be termed "retrofuturistic" fiction.
Not to toot my own horn, but when The Dark Fringe was finally released back in the mid-1990's, it was among the first books to combine the 1940's look of a film noir mystery with a retrofuturistic ideal (1982's Blade Runner clearly merged sci-fi with film noir, but it wasn't "retrofuturistic" in nature).  In effect, I was trying to create a work that melded The Big Sleep or The Maltese Falcon or Kiss Me Deadly with a setting that shared technologies like those found in the forward thinking of 1927's Metropolis.  And one of the instructions I kept giving John Kissee, the incredibly talented penciller of that series, was to always show a zeppelin or two in the sky.  I was -and remain- crazy about zeppelins and this was, along with the clunky computers and villains with metal hands, a short-hand way of telling people this setting, while clearly looking old and featuring technologies that were for the most part older (I did have him design computers for the book as if they were second cousins to the old radios of the 1940's) was a reality divorced from any "real" past.
While I haven't pursued the world of The Dark Fringe for a while now (who knows, I may circle back to it eventually), I remain intrigued with zeppelins.
Which is why when I was on reddit this morning I was delighted to find this photograph:
Yes, ladies and gentlemen, that's a zeppelin flying over one of the Pyramids at Giza, circa 1931.  Seeing the picture intrigued me and reminded me there are a wealth of fascinating photographs of zeppelins out there.  A quick google search revealed the following beauties:
First, the Graf Zeppelin over Montevideo, circa 1930…
Over Buenos Aires…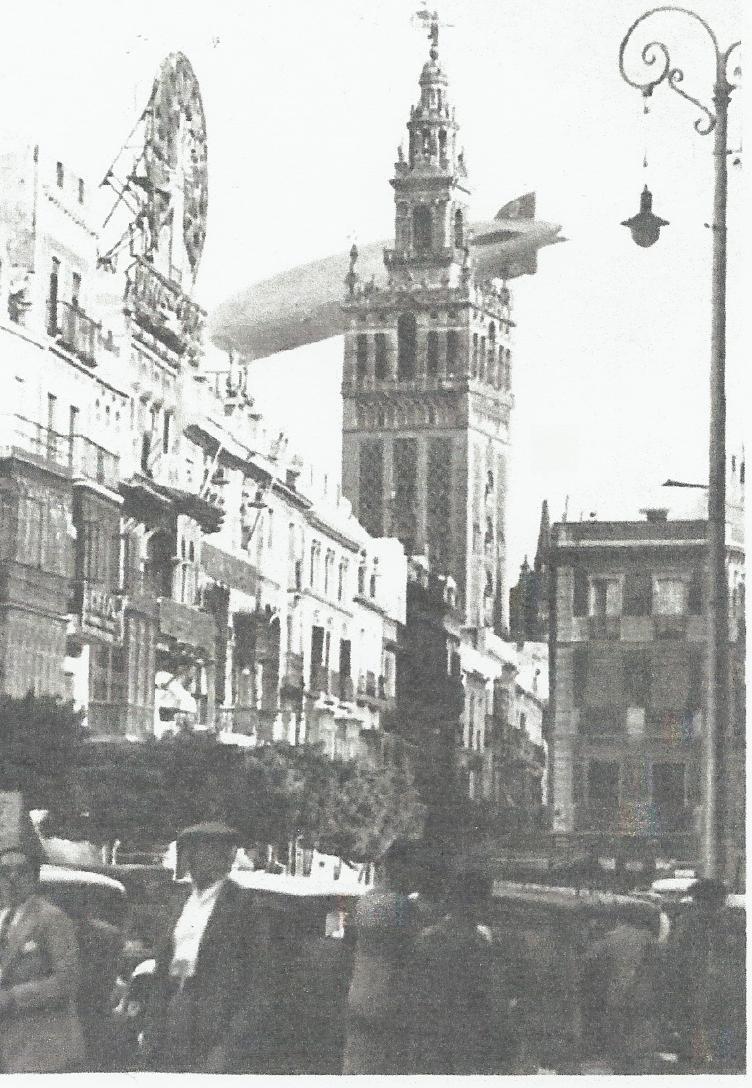 A few others: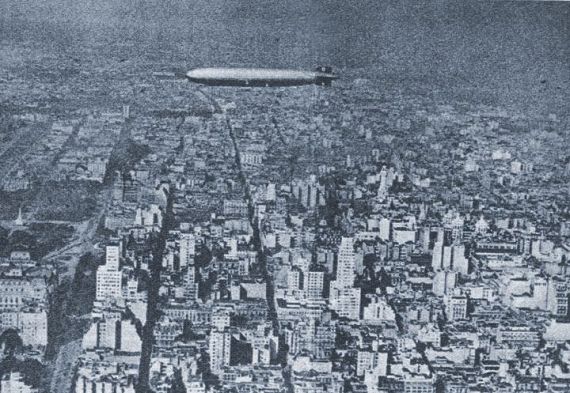 And of course there's this one, perhaps the most iconic photograph(s) involving the best known -and for all the wrong reasons- zeppelin ever.  In 1937 the German airship The Hindenburg was on its way to land in New York…
It horrifically exploded while attempting to dock.  This tragedy ended the era of the zeppelins…
This photograph, which shows the Hindenburg already hitting the ground and half gone, is also quite iconic:
What was intriguing was finding some other photographs of this tragedy which I hadn't seen.  Such as this one, which takes place seconds before the first, most iconic image above:
And this…
And this…
And, the end…
A Hindenburg movie was made in 1975 (I don't recommend it) and the legend of the Hindenburg, and questions about what exactly happened to it, remain to this day although many feel the glue used to put the airship's out shell together was the likely chief culprit in this tragedy.
Anyway, nothing much to add to this.  Zeppelins were a fascinating part of a fascinating era.  The idea of lazily flying on a zeppelin across the ocean has, to me anyway, a romantic appeal.  Perhaps one day we may again see something like them in the air and used for actual tourism instead of for sporting events.