Sad news to read today about the passing of actor Yaphet Kotto.
He had a very long career, his first appearance on IMDb being in 1964, but will most likely be remembered for two really big roles, that of Kananga, the suave main villain who meets a particularly gruesome end in the first Roger Moore James Bond film Live and Let Die…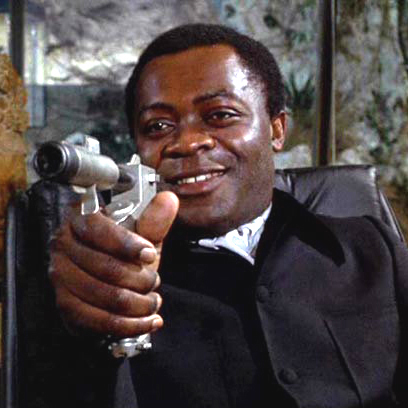 And, of course, Parker, who along with Ripley was one of the more charismatic members of the crew of the Nostromo in Alien…
This, of course, were but two roles in a very long career, which also included roles in The Running Man opposite Arnold Schwarzenegger, Midnight Run, and the wonderful TV series Homicide: Life on the Streets.
Not very long ago I also got to see him in one of his earlier very big theatrical roles, in the brutal 1972 crime film Across 110th Street (you can read my review here) which no doubt must have led to his getting the villainous role in Live and Let Die, as a few of the African American actors in that movie wound up in the Bond film.
What a wonderful, fascinating talent. His roles were varied and interesting and, truthfully for me, he will be missed.